CONTACT READERS DIRECTLY TO BOOK APPOINTMENTS
AMANDA WESTBROOK
amandawestbrookconsults@gmail.com
SPIRITSIDE COACHING
spiritsidecoaching@gmail.com
MAK JAGGER TAROT
makjaggertarot@gmail.com
NATASHA READS
natashabentonreads@gmail.com
PALMS ON PAPER
palmsonpaper@gmail.com
SPIRITSIDE COACHING
Spiritside coaching is run by Rachel Saxon. As a certified life coach, she uses tarot, reiki, and intuitive reading to approach any life problems or questions you have. Her philosophy is that of mind, body, and spirit connection and aligning all three to bring enlightenment to your life's direction. She also works closely with you to develop a spiritual practice you can continue on your own. Her sessions are great for those new to the path and those well-seasoned who just need a little direction.
RATES & SERVICES
3 CARD TAROT READING----$15
30 MINUTE TAROT READING----$35
60 MINUTE TAROT READING----$65
15 MINUTE REIKI SESSION----$35
30 MINUTE REIKI SESSION----$60
30 MINUTE TAROT LIFE COACHING----$40
60 MINUTE TAROT LIFE COACHING----$70
BOOKING
Email:

spiritsidecoaching@gmail.com
Instagram Message:

@spiritsidecoaching
AMANDA WESTBROOK
Amanda's gift is to help you discover and develop your own intuitive gifts. Her work as a channel, medium, and healer is meant to direct you to your own empowerment by communicating with
Higher Self and Divine Beings. Through mediumship, Amanda can connect with your loved ones and spirits on the Astral Plane. She uses tarot and oracle cards, but predominantly hears messages from Celestials and Radiant Loving Beings. Her skillsets as a channel include Clairvoyance, Claircognizance, Clairsentience, Clairaudience, Empathic, Telepathic, and Medical Intuitive. Her modalities as a healer encompass Spiritual Clearing and Blessing Techniques, Chakra Reading and Balancing, Present Life and Past Life Healing, plus In-Depth Detailed Clearings on Romance, Finance, Health, Karma, and Family Karmic Healing.
RATES & SERVICES
CLEARINGS - READINGS - BLESSINGS - HEALINGS
20 MINUTES----$40
30 MINUTES----$60
40 MINUTES----$80
60 MINUTES----$120
BOOKING
Email:

amandawestbrookconsults@gmail.com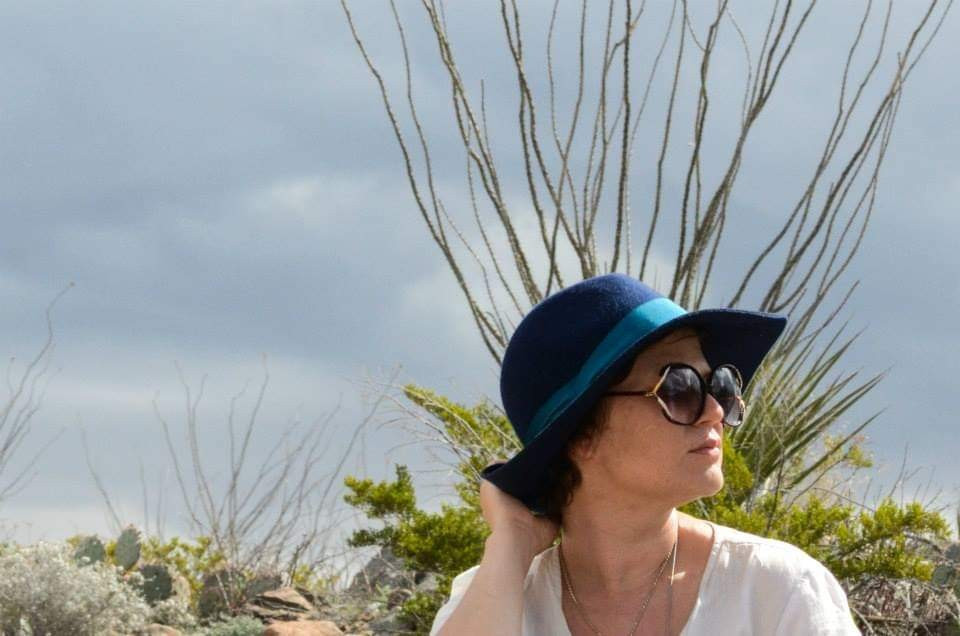 MAK JAGGER TAROT
Mak Jagger is a natural intuitive and seasoned tarot professional. She brings two decades of experience of working with tarot as a therapeutic practice. In fact, she uses the same Rider-Waite-Smith deck in her professional practice that she picked up from her hometown head shop at age 12! She specializes in making the magickal and mystical approachable to all. She has given hundreds of readings in Austin as a partner of Airbnb Experiences and host of the Tarot Workshop & Happy Hour. She loves both introducing tarot as a practice to newbies and developing long-term relationships with clients who wish to continue their self-development through the lens of this art form. She also offers all levels of instruction to those who are looking to incorporate the practice into their own daily lives.
RATES & SERVICES
15 MINUTE 3 CARD TAROT READING----$20

30 MINUTE 5 CARD TAROT READING---- $35
60 MINUTE 10 CARD TAROT READING----$60
60 MINUTE BASICS OF TAROT INSTRUCTION & 5 CARD READING FOR 1----$65
90 MINUTE BASICS OF TAROT INSTRUCTION & 10 CARD READING FOR 1----$80
120 MINUTE BASICS OF TAROT INSTRUCTION & 10 CARD READING FOR 2----$120

BOOKING
Email:

makjaggertarot@gmail.com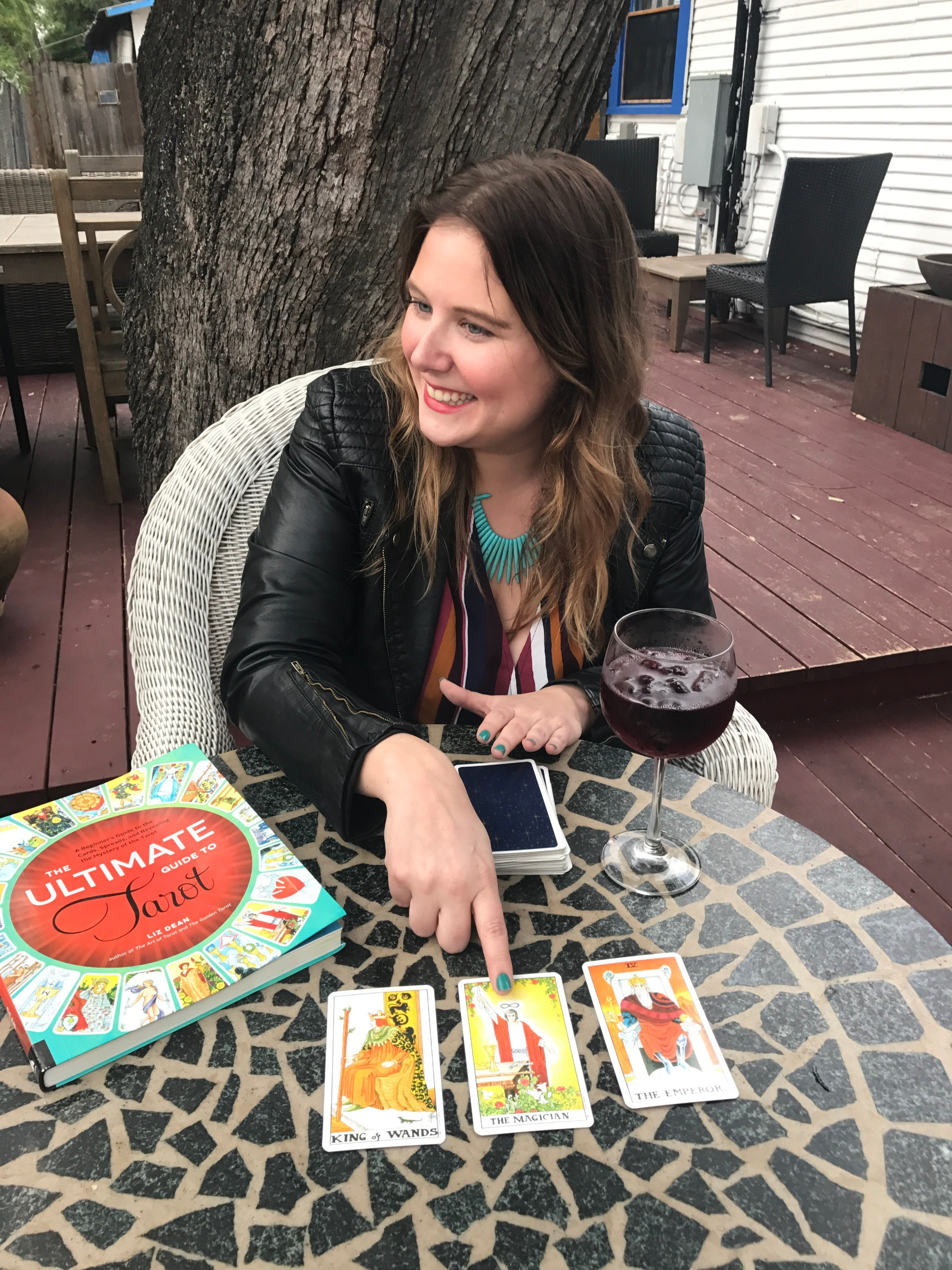 NATASHA READS
Natasha has loved reading since childhood. Her love for reading, for connecting with different places, ideas, and characters all through a world of books, is the same love that drew her to reading tarot and to the cultivation of her intuitive gifts. She found that connecting with her intuition for guidance was more of a remembering and coming home to herself than anything else. Natasha's readings offer exactly that: a walking back home to your own internal knowing. Natasha's readings combine tarot, messages received from your Guides, Higher Self, your Angels, and Archangels - basically your entire ethereal team - all with the aim of bringing you back to the power of your own intuition.
RATES & SERVICES
30 MINUTE SESSION---- $60
60 MINUTE SESSION----$100
BOOKING
Email:

natashabentonreads@gmail.com
PALMS ON PAPER
Repetitive action leaves a mark. This is the theory of Palmistry. When Laree

[lah-REE]

of Palms on Paper looks at a hand, she looks for the creases left behind during times of trouble and elation. She feels the places the muscle has built up to understand how you treat yourself and others while pulling all the pieces together until the image of you appears. Using a collection of Palmistry books, handmade cards, the wisdom of strangers and pieces of her own intuition, Laree breaks down the parts of the hand so that you can see what makes you up. The goal of this type of reading is to better understand yourself, the struggles you face and the skills that are innate to you. Our hands tell the story of our lives - the events that shape us, how we move through this world, and the path we are headed down. What story do your hands tell about you?
RATES & SERVICES
13 MINUTE PALM READING----$15

27 MINUTE PALM READING----$30
BASIC HANDWRITTEN PALMISTRY MAP-----$65
DETAILED HANDWRITTEN PALMISTRY MAP-----$125
BOOKING
Email:

palmsonpaper@gmail.com